Cutting-edge Web and Mobile Development
Full Range of Solutions From Responsive Web Sites To E-Commerce Stores
Stay ahead of the competition. Freedom Networking Solutions is a leading web development company that can take your ideas and turn them into a reality. Customize an existing web site or develop one matched to your exact needs.
Mobile Web Site Development
Having a web site that works across all devices (mobile smartphones, tablets and desktops) is mandatory. Commonly referred to as "Mobile Friendly", "Responsive Design" and "Fluid Design", it is the process of creating a web site that works well on all devices and browsers.
This means creating a different user experience when used on mobile smartphones versus a desktop. It is not just shrinking the content for the smaller screens. It is using different presentations, contents and functions. A Mobile Friendly web site increases sales conversion, brand awareness and SEO rankings.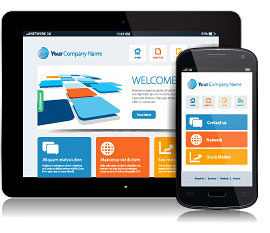 E-commerce Websites & Development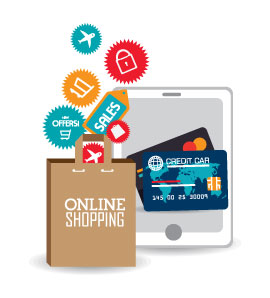 Freedom Networking can build you an E-commerce website with everything you need to sell online. We focus on developing E-commerce websites that not only market your products, but promote higher conversion rates as well. If you already have an existing website, we will work with you to deliver an intuitive, user friendly shopping experience your customers will enjoy, ultimately generating more sales. Because it really is all about sales!
Let us handle your E-commerce development needs and you'll be glad we did. Our E-commerce websites come loaded with dozens of features and can be further customized, at a fraction of the cost. Let us handle your E-commerce development needs and you'll be glad we did. We are here for you, and offer a 100% satisfaction guarantee.
Custom Web Development
Looking to update an existing web site, or create a new one, exactly the way you want it? We focus on delivering end-to-end solutions and establishing long-term partnerships with our customers. We understand that a one size fits all solution doesn't always work for your business.
Our development team can plan, architect, and build custom web applications tailored for your unique business requirements. Our experts have years of experience with some of the largest companies in developing complex business solutions, including backend web services. We utilize the latest technologies including; HTML 5, CSS 3, JavaScript, jQuery, PHP, ColdFusion, Java, C++, MySQL, Bootstrap, AngularJS, Node.js, ASP .NET, Magento, WooCommerce, Joomla, Dupral, and WordPress to create custom web solutions that standout out from the crowd and provide the function you need.