Mobile Web Site Development
Mobile is the Future
Some studies show up to 80% of smartphone owners use their mobile devices to search online. From directions, to shopping, to socializing, to emails, and much more. Investing in a mobile web site is the best decision your company can make.
Responsive Web design is not about changing text size and shrinking images based on the screen size. It is designing and developing web sites that respond to the user's behavior and environment based on their browser, screen size and orientation. Responsive sites use fluid / flexible grids, self adjusting layouts, dynamic styling, and different images (and adjusting images) that respond to the area they will be shown in. As the user switches from their laptop to iPad, the website will automatically switch to accommodate the change in resolution, image size and browser capability. In other words, the website has the technology to automatically respond to the user's preferences.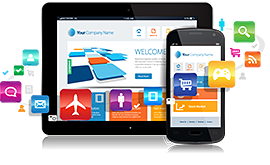 Complete Mobile Development Services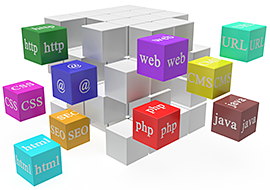 Commercial and Enterprise Websites
Secure, Proven Development Methodology
Open Source Programming Installation & Customization
Proprietary System Development and Modification
Custom Web Site Design
Professional Banners and Sliders
Custom Logo Design
Why Choose Us?
Professional USA based programming team
Leading Programming Platforms and Frameworks
Results driven development methodologies
Flexible Packages ideal for small to large businesses
Complete end to end web solutions
Expert Server Administration and stress free hosting
Easy to use responsive mobile web sites
We care about your business
Satisfaction Guaranteed